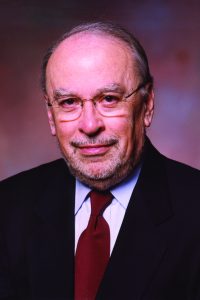 Biography
B.Sc. Civil Engineering (1962), University of Rosario, Rosario, Argentina
M.Sc. Engineering Mechanics (1964), Stanford University, Stanford, California, USA
Ph.D Engineering Mechanics (1966), Stanford University, Stanford, California, USA
Professor of Civil Engineering, University of British Columbia, 1981-2002
Emeritus Professor of Civil Engineering, University of British Columbia, since 2002
Fellow CSCE
Research Interests
Reliability Theory and Applications of Probabilistic Methods in Civil Engineering Application of Artificial Intelligence Tools in Reliability Problems Computational Structural Mechanics and Earthquake Engineering Applications to Wood Structures.
Publications
J. Prieto, Foschi, R. O., Ventura, C. E., Finn, W. D. L., Ramos, C. A., and Prada, F., "Atenuación y Distribución De Probabilidad De Intensidades Para Colombia Y El Occidente De Venezuela", Revista Internacional De Desastres Naturales, Accidentes e Infraestructura, vol. 11, pp. 183-196, 2012.
O. Möller, Foschi, R. O., Rubenstein, M., and Quiroz, L., ""Estimating Structural Seismic Vulnerability: an Approach Using Response Neural Networks", Journal of Structure and Infrastructure Engineering, Special Issue on Advances in Vulnerability Assessment, Y. Tsompanakis (ed.).