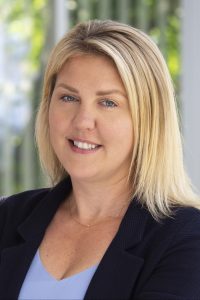 Dr. Tamara Etmannski
Assistant Professor of Teaching
Engineering Education, Impacts in Engineering
Office: CEME 2020
Email: tamara.etmannski@ubc.ca
Phone: 604-827-0961
X not accepting students
Biography
Dr. Etmannski came to UBC in 2014 after completing her PhD in Environmental Engineering at the University of Oxford. Her dissertation included reverse-engineering off-grid, arsenic-removal water treatment systems located in rural India. She focused on using user-centered design principles and various sustainability metrics including LCA and PAM methodologies. Dr. Etmannski holds two undergraduate degrees from the University of Calgary, a BA in International Relations with a minor in Economics, and a BSc Honours in Applied and Environmental Geology (which is akin to our Geologic Engineering program). She is a Professional Engineer (PEng) through EGBC and APEGA. At UBC she is an Assistant Professor of Teaching in the Department of Civil Engineering. Her area of focus is on teaching and educational leadership activities related to 'engineering impacts' including topics like: sustainability, engineering leadership, entrepreneurship, life-long learning, ethics, and professionalism.
Dr. Etmannski is the Co-Director of the Joint UBC/UNBC undergraduate program in Environmental Engineering.
Dr. Etmannski does not accept graduate students, nor does she run a research group. As such, emails requesting information about research opportunities will go unanswered.
Research Interests
Sustainability, engineering leadership, entrepreneurship, impact metrics, LCA, water management and treatment, water treatment technologies, curricula design and assessment, experiential teaching and learning in engineering
Courses
CIVL 302 Civil Engineering Impacts
CIVL 403 Engineering Economic Analysis
APSC 540 Entrepreneurial Thinking for Applied Scientists
ENVE 203 Environmental Engineering and Sustainability
CIVL 402 Professionalism and Law in Civil Engineering
Awards & Recognitions
UBC Killam Teaching Award, 2021