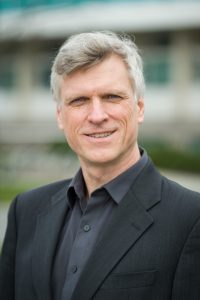 Dr. Thomas Froese
Honorary Affiliate Professor
Project & Construction Management
Email: froese@uvic.ca
Biography
Dr. Thomas Froese is currently the Head of the Department of Civil Engineering at the University of Victoria, where his research focuses on project and construction management information and using computing technologies to assess sustainability for building and infrastructure projects.
Dr. Froese worked at the UBC Department of Civil Engineering from 1992 to 2018. During his time in the Department, Dr. Froese's primary research goal was to develop a new generation of information technology for collaboration and project management in the architecture, engineering and construction industry.
Among his most notable contributions was leading innovative efforts to improve teaching practices in engineering education, such as introducing a full "team-based learning" format to core undergraduate courses and integrating innovative teaching technologies into engineering courses.
Dr. Froese obtained his BASc and MASc from the University of British Columbia, and a PhD from Stanford University.
Research Interests
Construction Engineering and Management, Project Management, Computer-Integrated Construction, Product and Process Models for Architecture, Engineering, and Construction, Computers in Engineering Education.