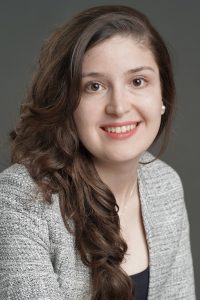 Dr. Zeina Baalbaki
Lecturer
Environmental Design, Water Management and Treatment
Office: CEME 2013
Email: zeina.baalbaki@ubc.ca
Biography
Dr. Zeina Baalbaki joined UBC as a Lecturer for the Environmental Engineering program in 2022. She earned her Ph.D. in Chemical Engineering from McGill University in 2016. Her doctoral research focused on monitoring and predicting the fate of contaminants of emerging concern, including pharmaceuticals and illicit drugs, in wastewater treatment systems.
Dr. Baalbaki is registered as a Professional Engineer (P.Eng) in British Columbia. Following her Ph.D., she has spent over 5 years in environmental consulting where she worked on several industrial water management projects across Canada and the US. Her consulting work has involved the design and optimization of water treatment systems, evaluation of emerging water technologies, design and execution of laboratory and pilot-scale tests, as well as water quality modelling and simulation. She has worked with several oil and gas producers and mining companies across North America to improve their water reuse and disposal practices. Dr. Baalbaki's research interests include water management, contaminants of emerging concern, water quality modelling and innovative water treatment technologies.
Concurrent with consulting, Dr. Baalbaki held several sessional Lecturer positions since 2020, teaching five university-level environmental courses at Mount Royal University and Southern Alberta Institute of Technology (SAIT). Besides teaching, she has completed curriculum development activities at SAIT. Dr. Baalbaki's educational interests include interactive learning, problem-based learning, critical thinking in education and the implementation of technology in education.
Research Interests
Environmental design, water management and reuse, sustainability in environmental engineering, contaminants of emerging concern, environmental modelling, water technology, emissions management, interactive learning
Courses
ENVE 401 Environmental Engineering Capstone Project
ENVE 200 Environmental Engineering Design and Decision Making
ENVE 202 Environmental Engineering Science
Awards & Recognitions
2013-2016, McGill Engineering Doctoral Award, Faculty of Engineering, McGill University
2016, Chair's Discretionary Award, Department of Chemical Engineering, McGill University
2016, Graduate Research Enhancement and Travel Award, McGill University
2013, Graduation Recognition Award, American University of Sharjah
2009-2013, Distinguished Student Scholarship, Ministry of Presidential Affairs, UAE
2009, Al Fahim Prize for Academic Excellence, Al Fahim Group, UAE
2009, Shaikh Mansour bin Zayed Top Academic Achievers Award, UAE
Publications
Shanableh, A., Samreen M., Semerjian, L., Abdallah, M., Mousa, M., Darwish, N., Baalbaki, Z., "Contaminants of emerging concern in Sharjah waste water treatment plant, Sharjah, UAE", Journal of Environmental Engineering & Science (ICE Virtual Library), 2018
Baalbaki, Z., Torfs, E., Yargeau, V., Vanrolleghem, P. "Predicting the fate of micropollutants during wastewater treatment: Calibration and sensitivity analysis", Science of the Total Environment, 601:874-885, 2017
Baalbaki, Z., Sultana, T., Metcalfe, C., Yargeau, V. "Estimating removals of contaminants of emerging concern from wastewater treatment plants: The critical role of wastewater hydrodynamics", Chemosphere, 178:439-448, 2017
Baalbaki, Z., Torfs, E., Maere, T., Yargeau, V., Vanrolleghem, P. "Dynamic modeling of solids in a full-scale activated sludge plant preceded by CEPT as a preliminary step for micropollutant removal modeling", Bioprocess and Biosystems Engineering, 40:499-510, 2016
Baalbaki, Z., Sultana, T., Maere, T., Vanrolleghem, P., Metcalfe, C., Yargeau, V. "Fate and mass balance of contaminants of emerging concern during wastewater treatment determined using the fractionated approach", Science of the Total Environment 573:1147-1158, 2016